Last Updated on November 20, 2014 by Dishan M. Francis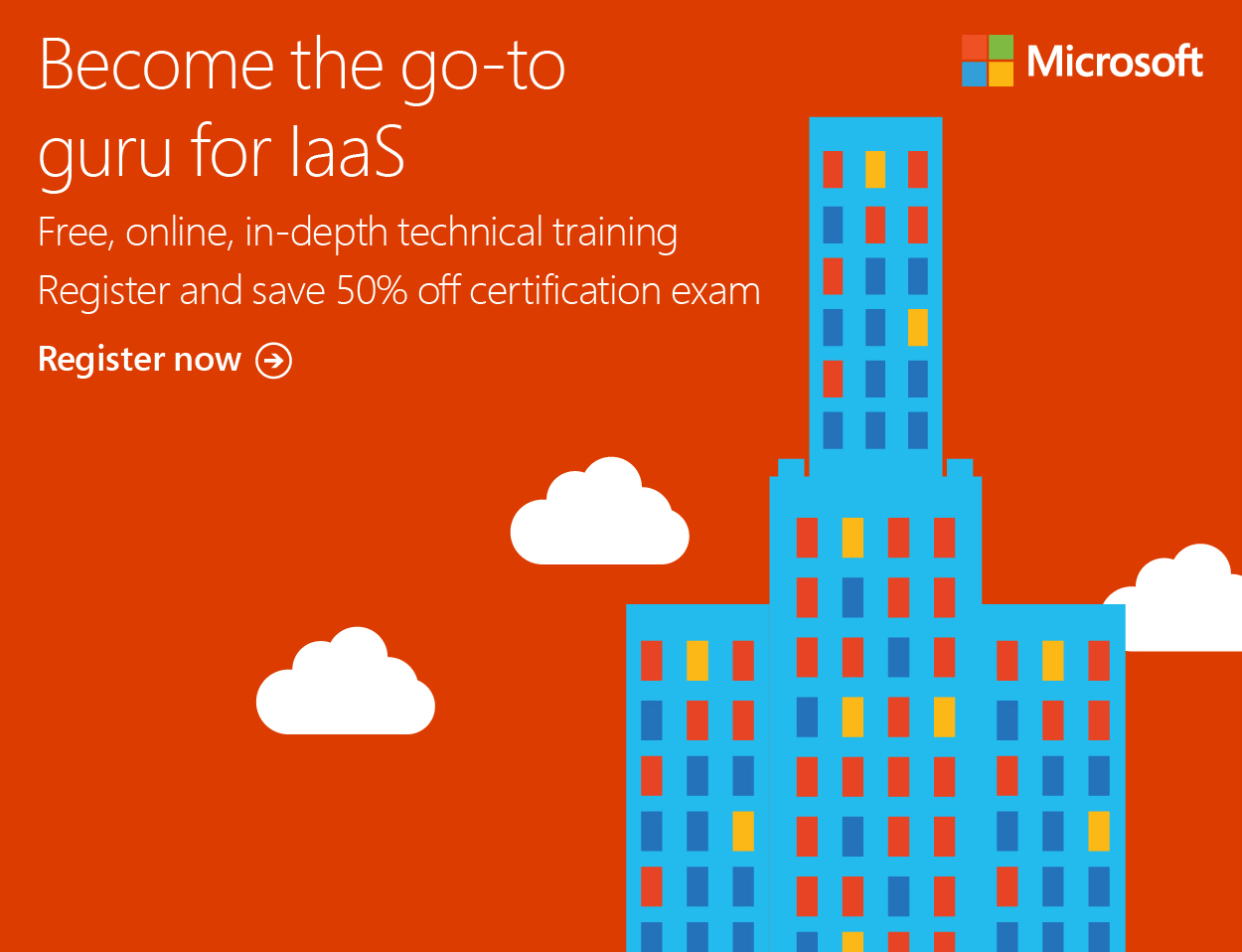 Is it time to level up your skills using Infrastructure as a Service? Want to learn from the best technical engineers and noted technology leaders around?
Join Mark Russinovich, Corey Sanders, and members of the Azure Engineering team for a live event delivered online over four days. Join for one session, join for them all. You'll dive deep into technical scenarios, ask questions of the experts, and level up your own skills.

Azure IaaS for IT Pros Online Event, December 1-4
Become an IaaS go-to guru
Mark Russinovich, Microsoft Chief Technology Officer, Azure, will kick off the event, followed by deep technical training in the technologies critical for IT Pro Implementers, like you, to deepen your foundational cloud skills. Following the keynote, experts will share their technical insights on topics including Core IaaS, Cloud Infrastructure Fabric, Open Source Software on Azure, and Workloads on Azure IaaS.

Be recognized for your skills
Get certified for your skills! Register for the event to receive reminder emails and obtain details for receiving a 50% off exam voucher you can use towards Exam 70-533: Implementing Microsoft Azure Infrastructure Solutions for Microsoft Azure Specialist Certification.

Join the live event from 9am to 1pm PST

December 1
Establish the Foundation: Core IaaS Infrastructure Technical Fundamentals

December 2
Dive Deep into Networking, Storage, and Disaster Recovery Scenarios

December 3
Embrace Open Source Technologies (Chef and Puppet Configurations, Containerization with Docker and Linux) to Accelerate and Scale Solutions

December 4
Optimize Windows Workload Architecture and Administration Capabilities Within Azure