Last Updated on November 29, 2020 by Dishan M. Francis
In my previous blog post, I demonstrate how to setup Azure Bastion with Global VNet peering. This blog post can access using this link. In there I used Azure PowerShell for the configuration. Some of the readers asked if it's possible to set up similar using Azure Portal. Therefore, I am writing this blog post to demonstrate how we can set up Azure Bastion with VNet peering by using the Azure Portal. The only difference in here is, instead of Global VNet peering, I am using VNet peering (with in Azure Region). This will also confirm that Azure Bastion works with Global VNet peering as well as VNet peering.
Demo Environment
The following diagram explains what we going to set up in this demo.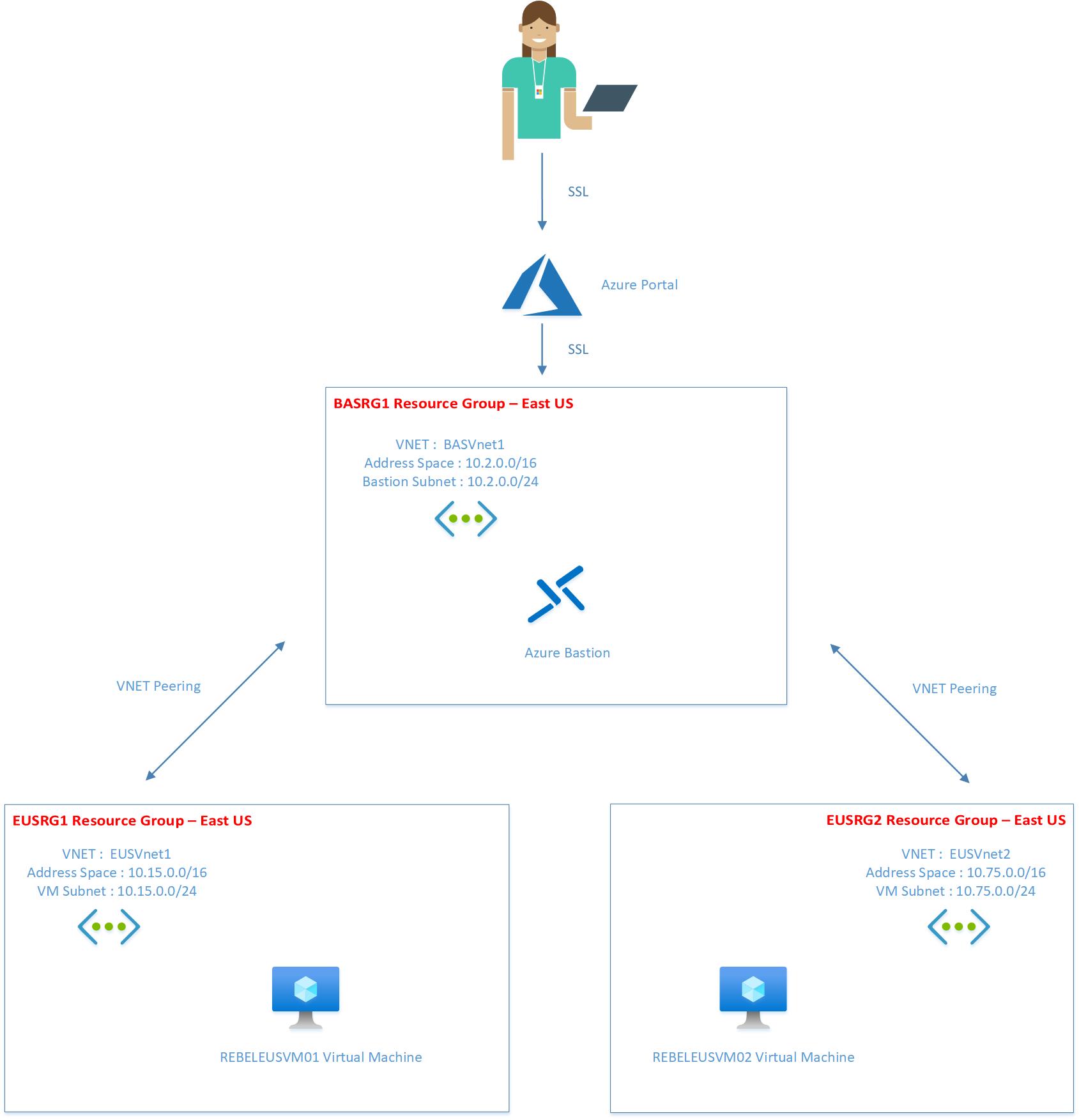 Here we are going to create three resource groups in the same Azure region. Each resource group will have its own Azure virtual network. For the connectivity, we will be using the hub-and-spoke network model. EUSVnet1 & EUSVnet2 will be Spoke virtual networks and BASVnet1 will be the Hub virtual network. Both Spoke virtual networks will have VNet peering with Hub virtual network. We will enable Azure Bastion service on hub virtual network (BASVnet1) and try to connect to virtual machines hosted in Spoke virtual networks. I have summarized virtual network configuration as follows,
| | | | |
| --- | --- | --- | --- |
| Resource Group | Azure Virtual Network | Address Space | Azure Region |
| EUSRG1 | EUSVnet1 | 10.15.0.0/16 | East US |
| EUSRG2 | EUSVnet2 | 10.75.0.0/16 | East US |
| BASRG1 | BASVnet1 | 10.2.0.0/16 | East US |
Create Resource Groups
As the first part of the configuration, I am going to create three new resource groups. To do that,
1. Log in to Azure Portal (https://portal.azure.com) as Global Administrator
2. Search for the Resource groups using the search function

3. Then click on + Add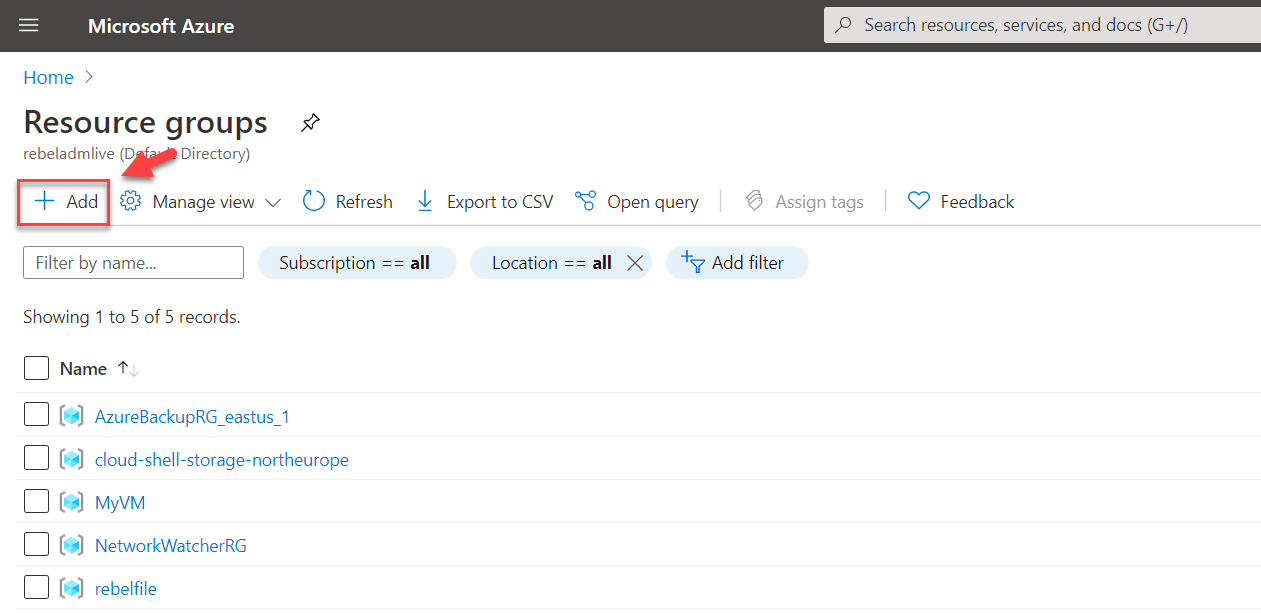 4. It will open up a new window. In the form type name for Resource group and select East US as Azure region. Then click on Review + create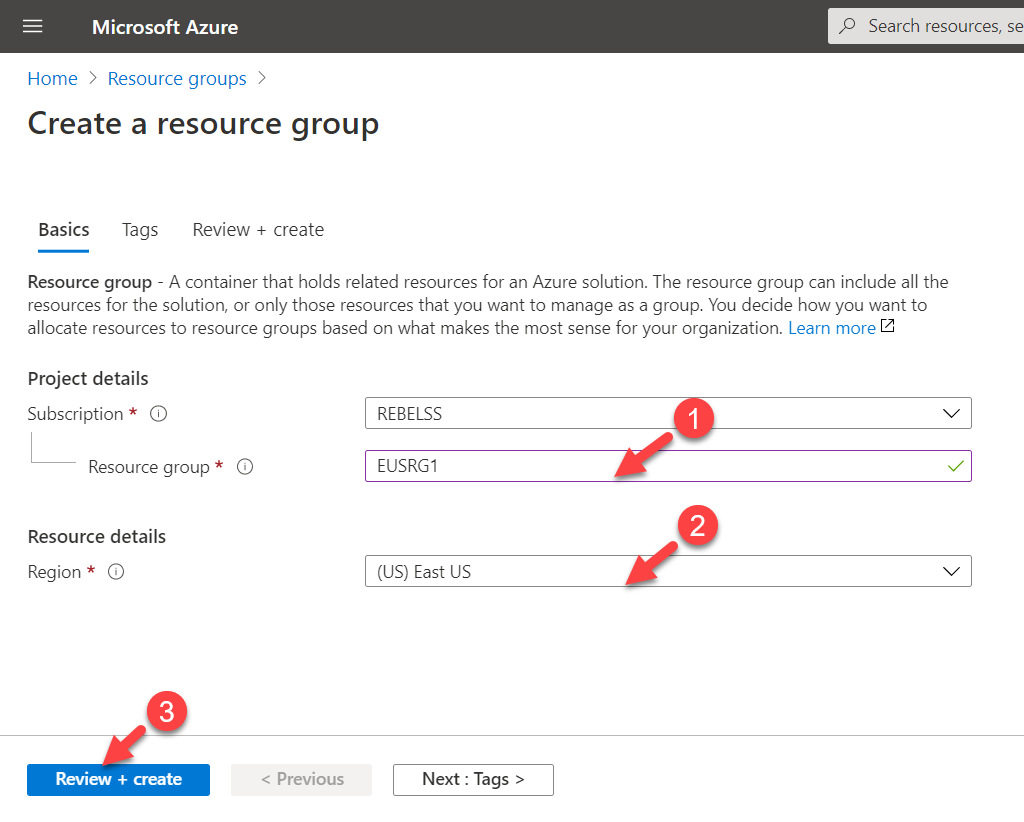 5. Once the validation is completed, click on Create to complete the resource group setup.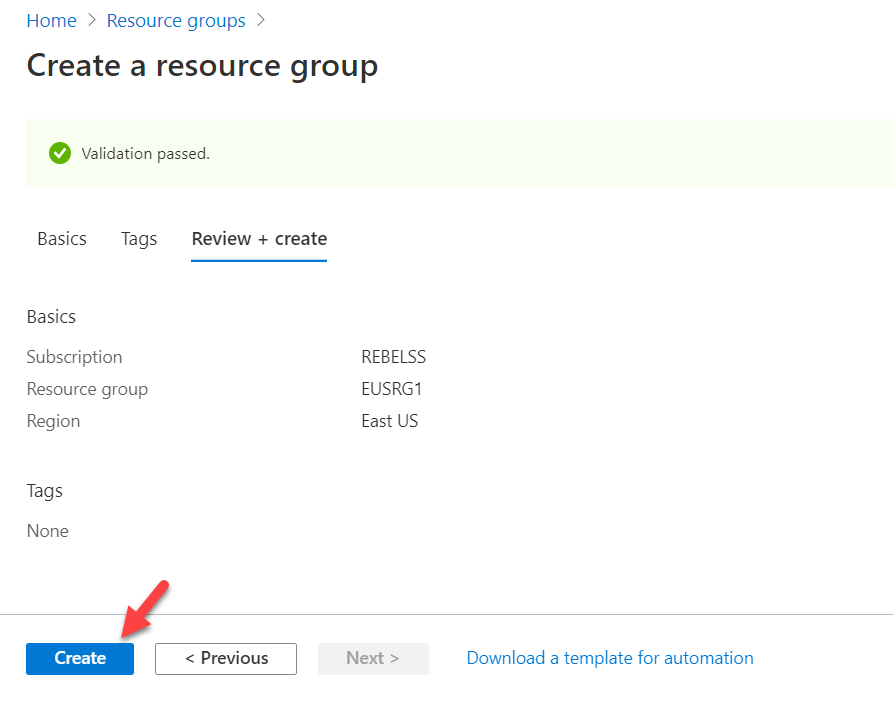 6. Follow the same method and create EUSRG2 & BASRG1 Resource Groups.

[Read more…] about Step-by-Step Guide: How to use Azure Bastion with VNet Peering? (Using Azure Portal)