Last Updated on August 12, 2020 by Dishan M. Francis
In my previous blog post, I have explained how we can set up Windows Virtual Desktop (Spring 2020 Release) and publish desktops. If you didn't read it yet, please go ahead and read it before we continue with this article as I am going to use the same system setup. You can access previous blog post using this link.
In this blog post, I am going to demonstrate how to publish applications using Windows Virtual Desktop (Spring 2020 Release).
Before we start, let's go ahead and check how is my demo environment looks like and what I am trying to achieve.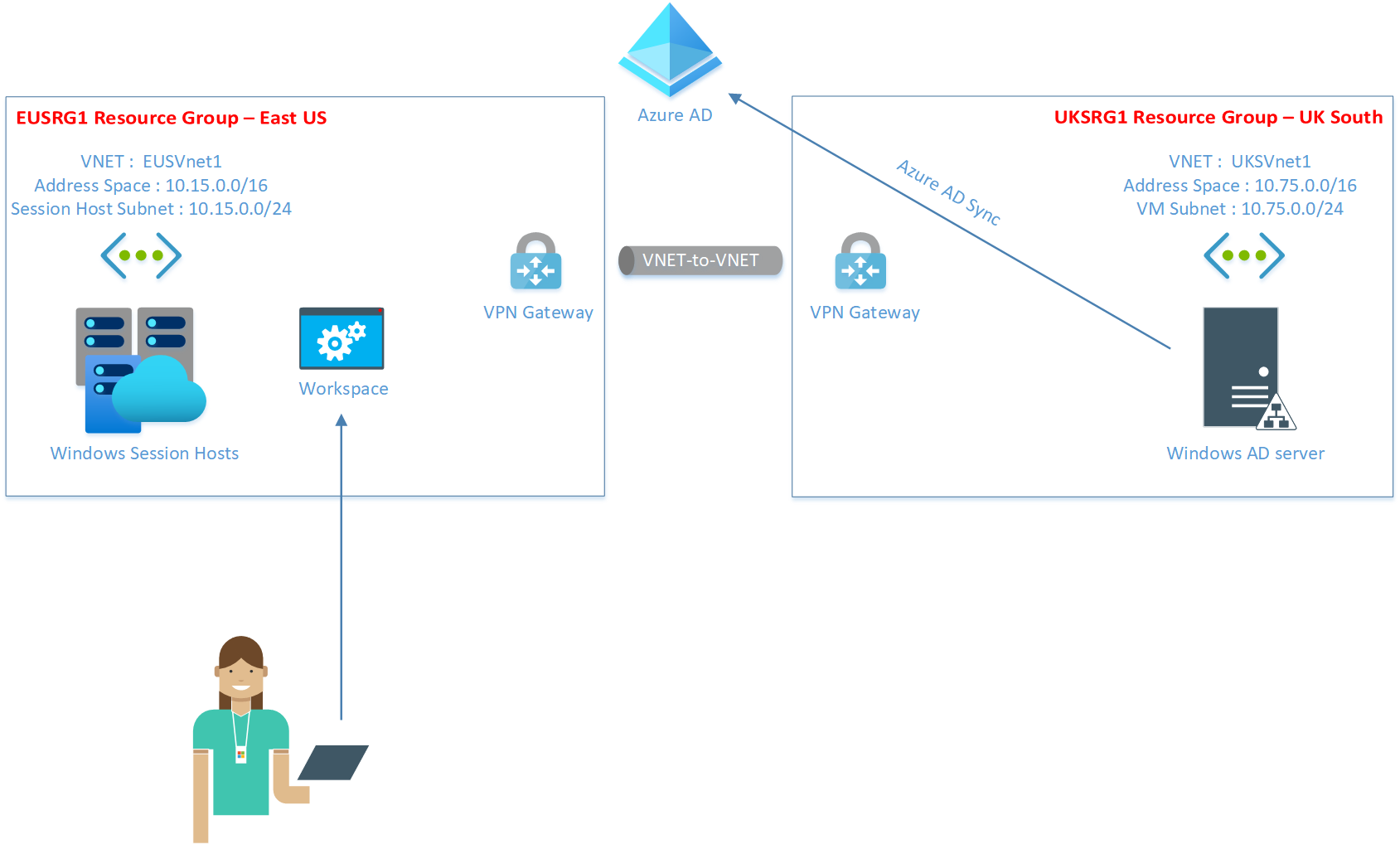 • I have two Resource groups in place. EUSRG1 resource group is in Azure East US region and UKSRG1 resource group is in UK South Azure region.
• Resource in UKSRG1 resource group represents my on-premises infrastructure.
• I have a Windows AD server running in UKSRG1. It is syncing to Azure AD by using Azure AD Connect.
• EUSVNet1 and UKSVnet1 are connected using Azure VNet-to-VNet VPN Gateway Connection (https://www.rebeladmin.com/2019/09/step-step-guide-setup-azure-vnet-vnet-vpn-gateway-connection-powershell-guide/). This way session hosts in EUSRG1 can be added to Windows AD using the standard method.
• I have set up two windows virtual desktop session hosts (REBELSH-0 & REBELSH-1) and a workspace (REBELWP01) in EUSRG1 resource group.
Both session hosts are joined to Windows AD using the standard domain join method.
I am going to create a new application group and publish Microsoft Word and Microsoft Excel Applications.
Create Windows Virtual Desktop Application Group
Let's go ahead and create the application group for remote apps.
1. Log in to Azure portal as Global Administrator
2. Search for Windows Virtual Desktop and click on it.

3. Then click on Application groups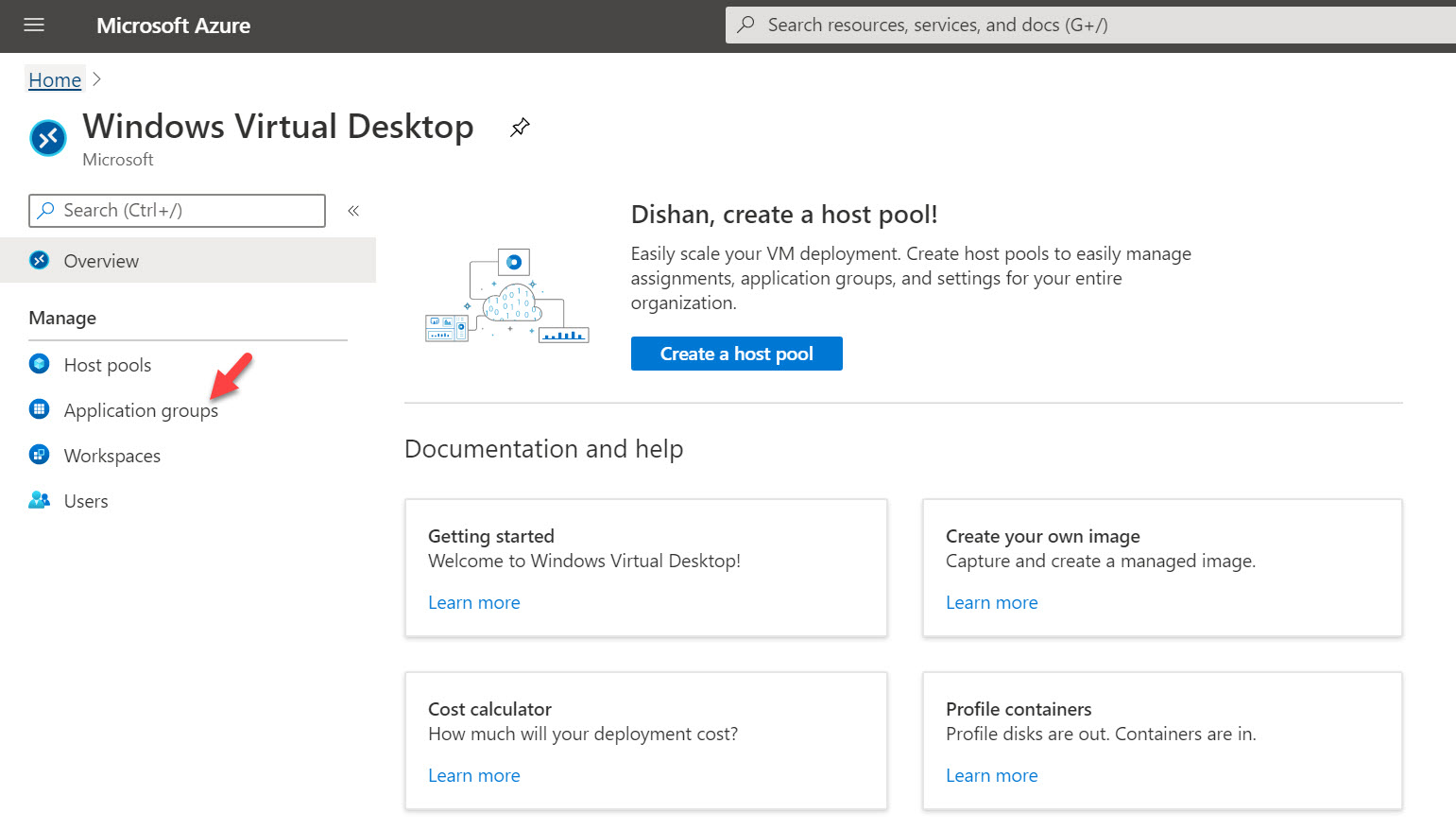 4. In Application group page click on + Add

[Read more…] about Step-by-Step Guide: How to publish Applications using Windows Virtual Desktop (Spring 2020 Release)