Data encryption is one of the basic requirements when it comes to data protection. Using Windows BitLocker, we can easily encrypt virtual and physical disks. We normally use group policies and system center configuration manager (SCCM) to centrally manage/configure BitLocker.
We also can use Microsoft Intune to manage BitLocker on Azure AD joined Windows 10 devices. This is done by using Microsoft Intune Device configuration Profiles. I previously wrote an article about configuration profiles and explained how we can use it to standardize device configurations on Azure AD join devices. I highly recommend you to go through it before we continue further with this blog post as it explains the basics about configuration profiles. This aforementioned blog post can access using https://www.rebeladmin.com/2019/09/step-step-guide-standardize-desktop-devices-using-microsoft-intune-device-configuration-profiles/
In this demo, I am going to demonstrate how to manage BitLocker using Microsoft Intune. Before we start, we need to have devices enrolled with Intune. You can find more info about device enrollment using my previous blog posts https://www.rebeladmin.com/2018/11/step-step-guide-enroll-windows-10-devices-microsoft-intune-using-autopilot/
In my demo environment, I have Azure AD joined & Intune enrolled windows 10 device called W2007.

Let's go ahead and setup the relevant device configuration profile.
To do that,
1. Log in to Azure Portal (https://portal.azure.com) as Global Administrator and go to All services | Intune or else log in to Intune device management portal directly via https://devicemanagement.microsoft.com
2. Then click on Device configuration | Profiles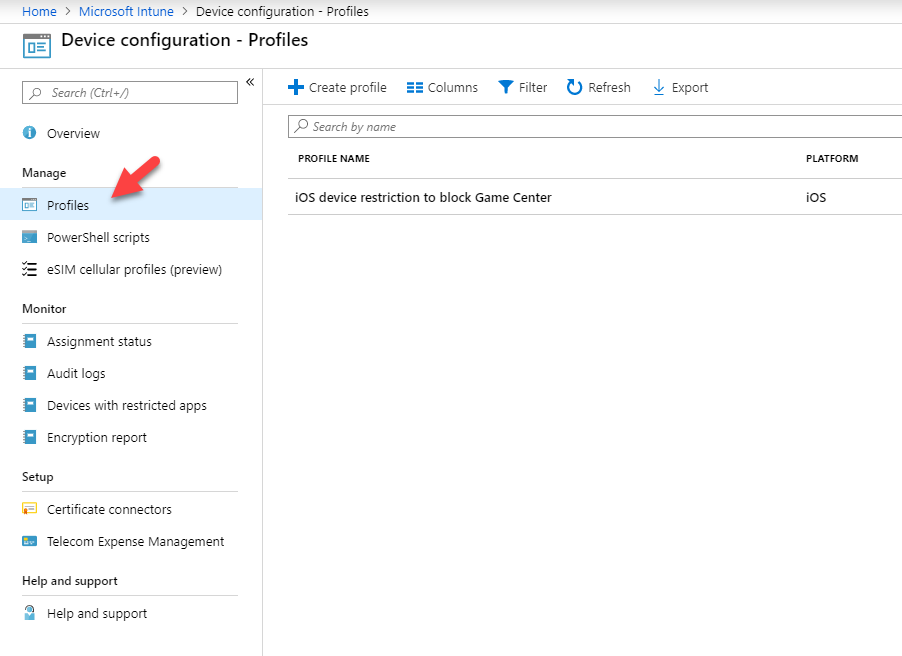 3. In the profiles page, click on + Create profile

[Read more…] about Step-by-Step Guide to enable BitLocker for cloud-managed Windows 10 Devices (Using Microsoft Intune)