In an organization, users are required access to many different groups, applications, and sites to do their day-to-day tasks. Sometimes there can be external organizations that also required access to these various resources. As access requirements change frequently, it is quite challenging for IT administrators to manage access. As a solution to this problem, we can use Azure AD access packages to govern access for internal users as well as external users. Each Access package can contain applications, and permissions required to perform specific tasks. In one of my previous blog posts, I explained how we can set up access packages. You can access it by using the following link https://www.rebeladmin.com/2020/02/step-step-guide-azure-ad-access-package/#more-4735
With the access package, we also can define the approval process. When the user request access to the package, the approver will get a notification, and then he/she can approve or deny the access request. This approver can be an internal or external user/group. So far, we were able to use a two-stage approval process but now access packages can have a three-stage approval process. This is quite important especially if you required a review from security personnel. In this blog post, I am going to demonstrate how to set up a three-stage approval process for the existing Azure AD Access package. To start the configuration process,
1) Log in to the Azure portal as a Global administrator, Identity Governance administrator, User administrator, Catalog owner, or Access package manager.
2) Then click on Azure Active Directory | Identity Governance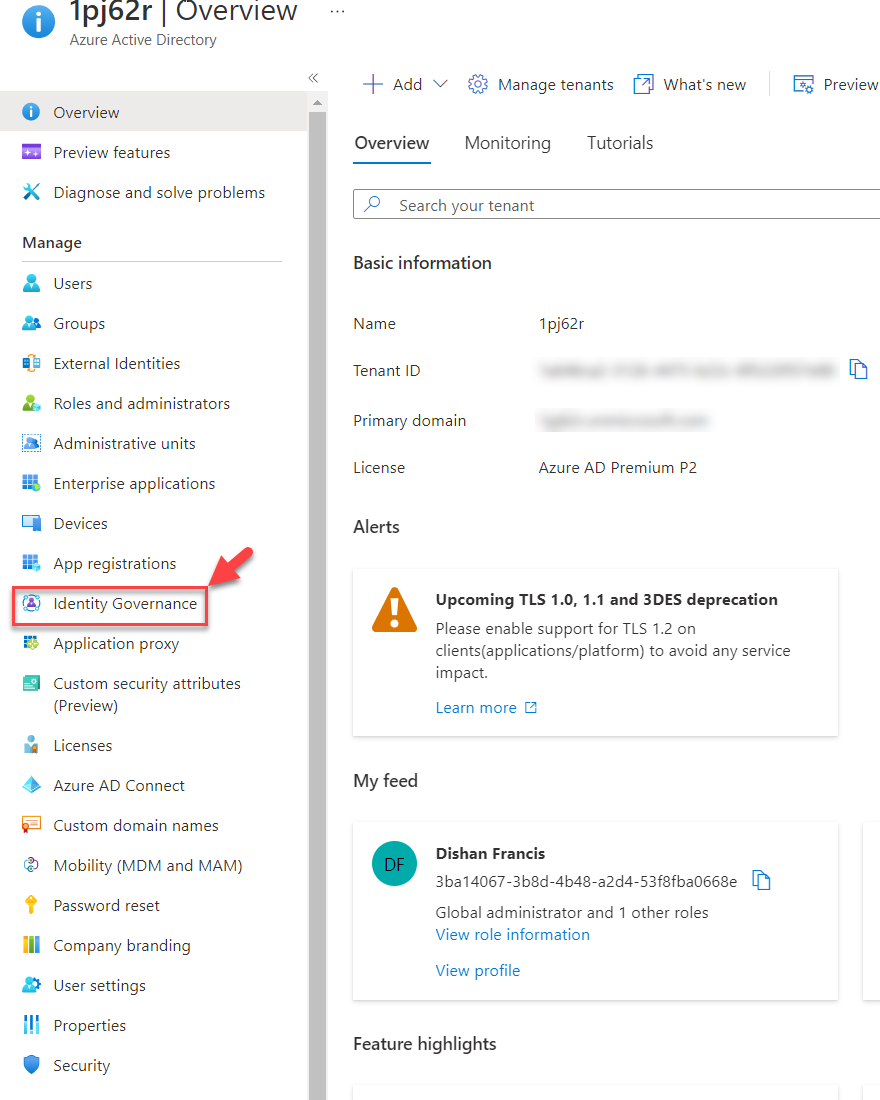 3) Next, click on Access packages and then the access package we need to edit.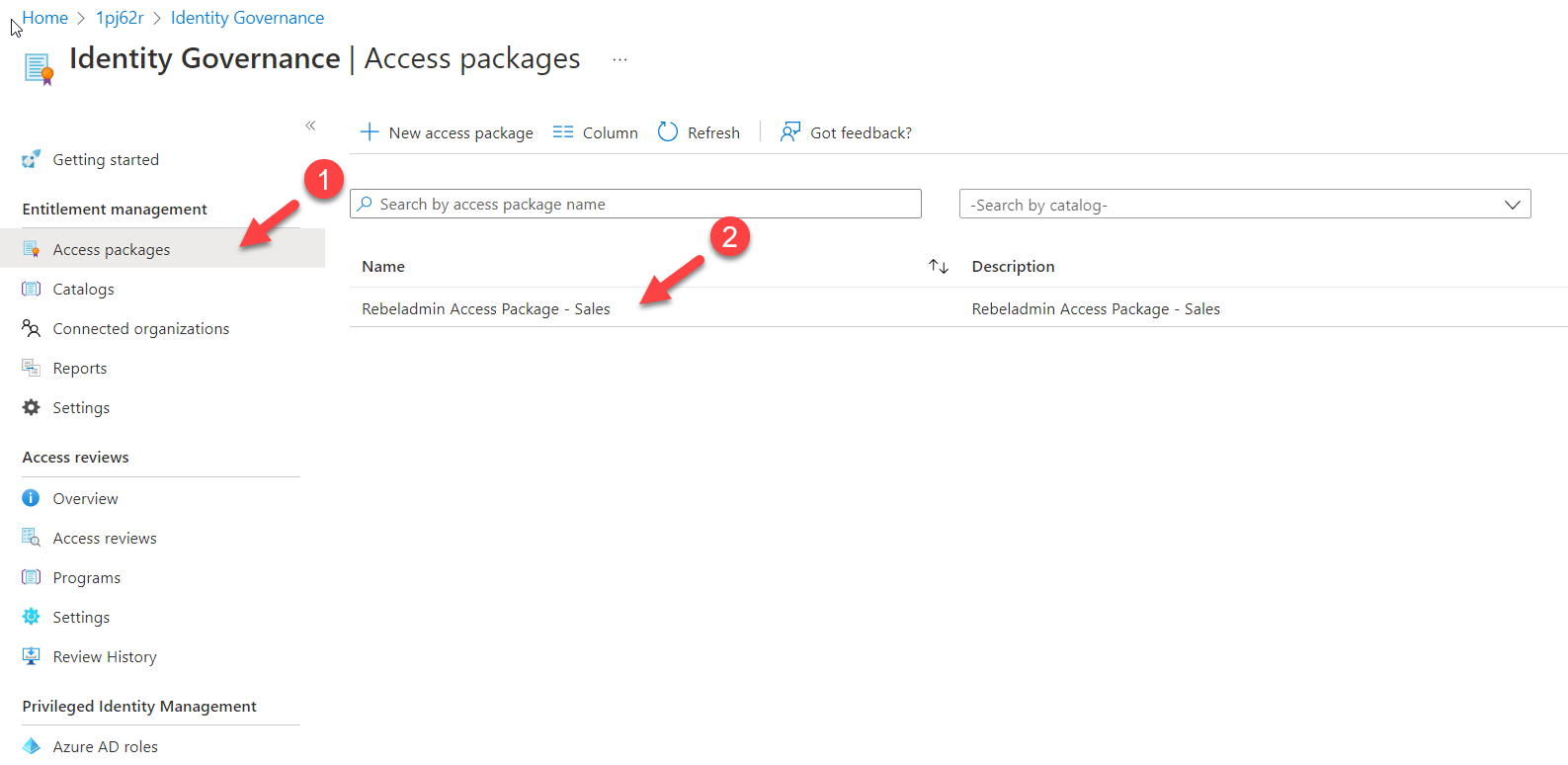 4) On new page click on Policies and then click on the existing policy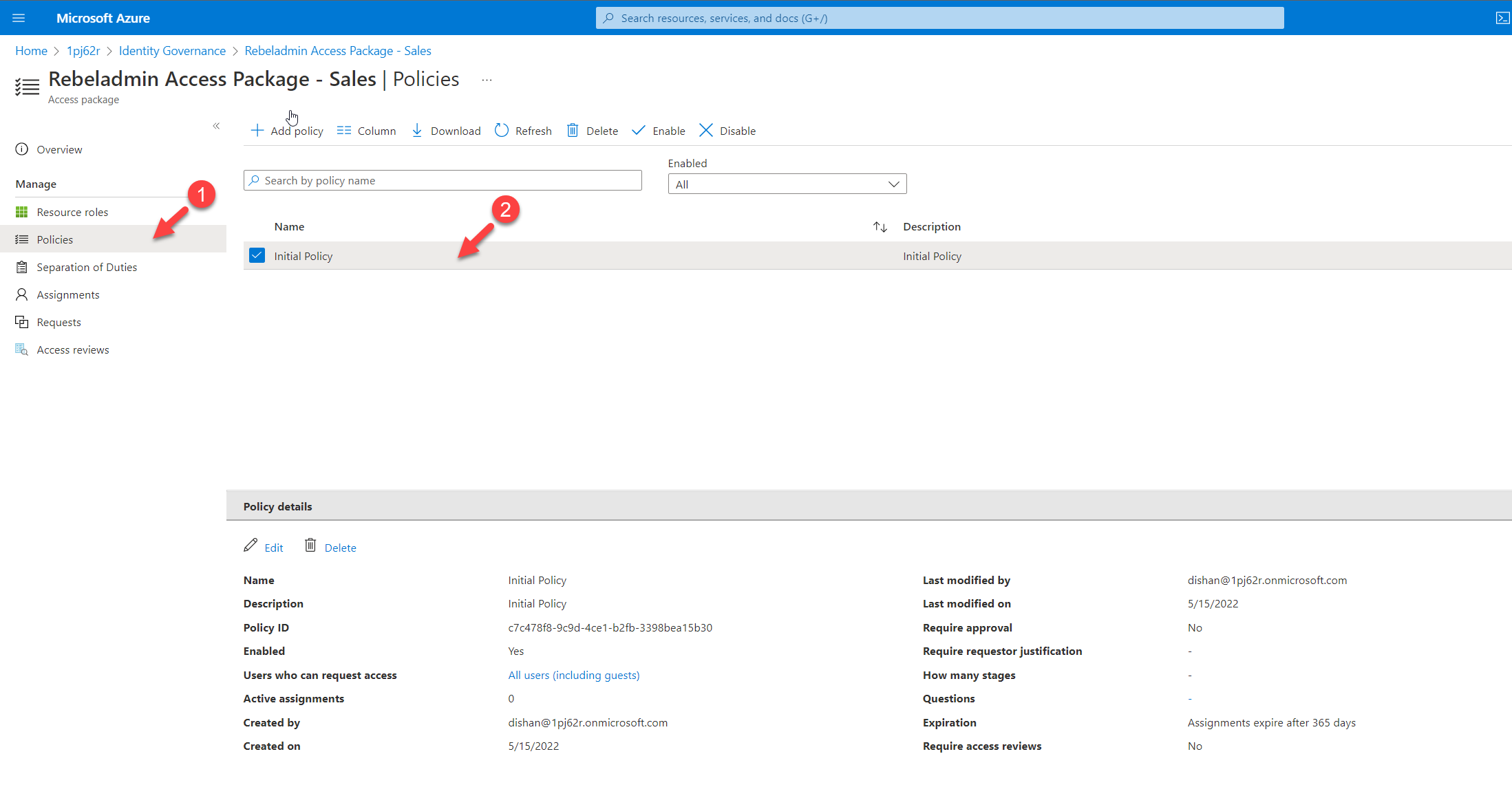 5) Then in policy details, click on Edit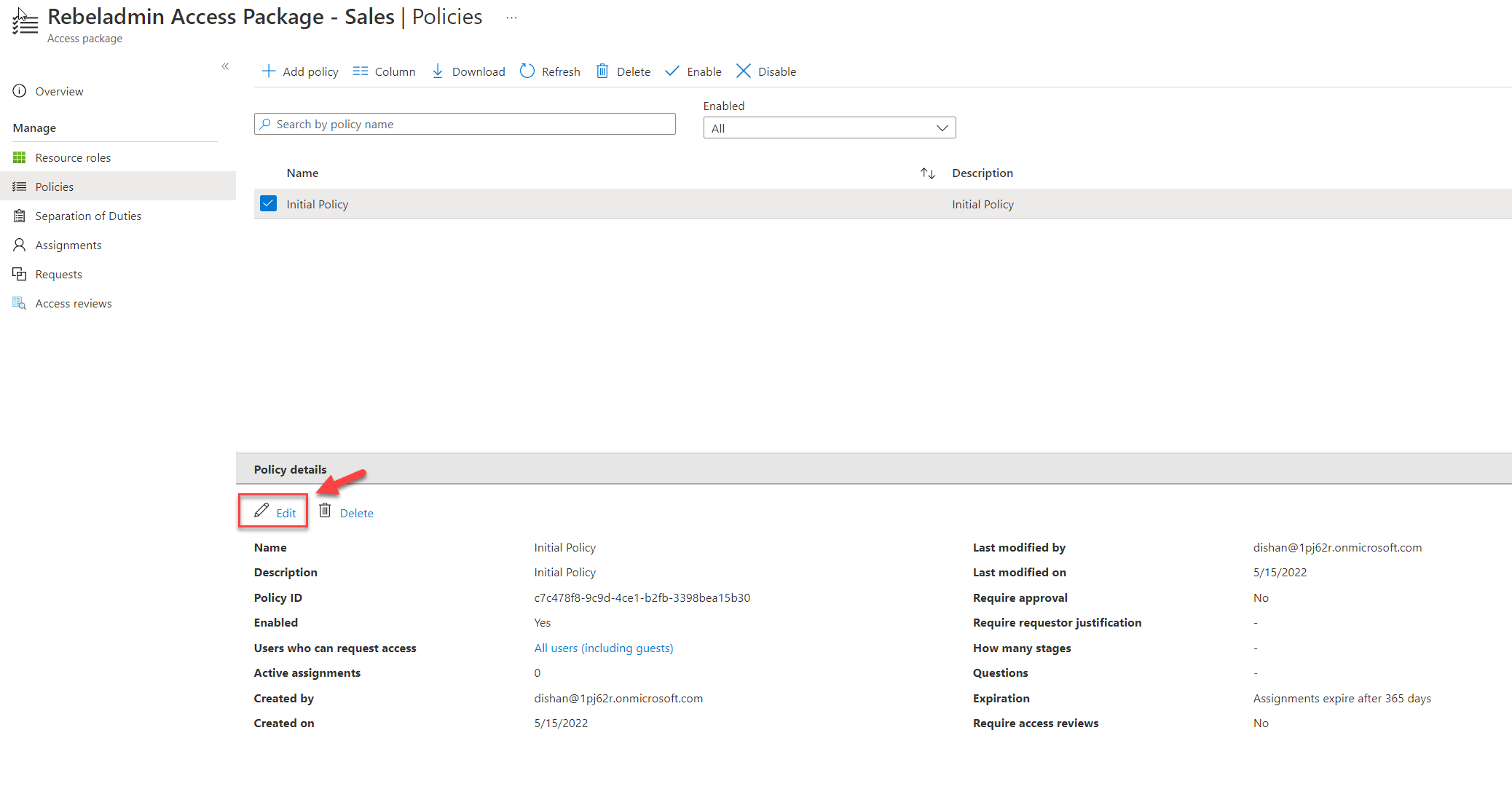 6) It will open the policy settings, click on Requests, and then set the Require approval toggle to Yes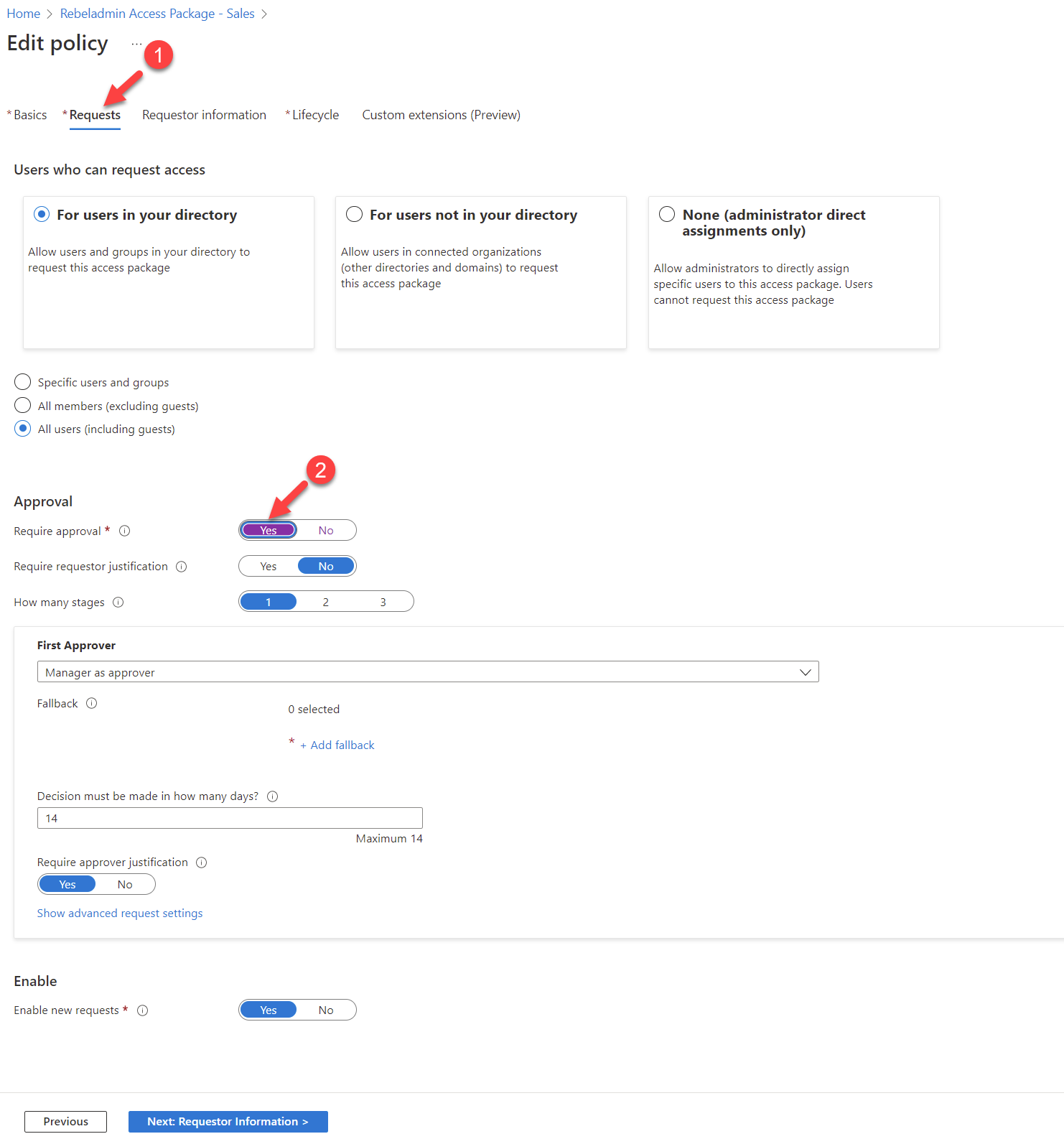 7) To enable three-stage approval process, Set the How many stages to the number three.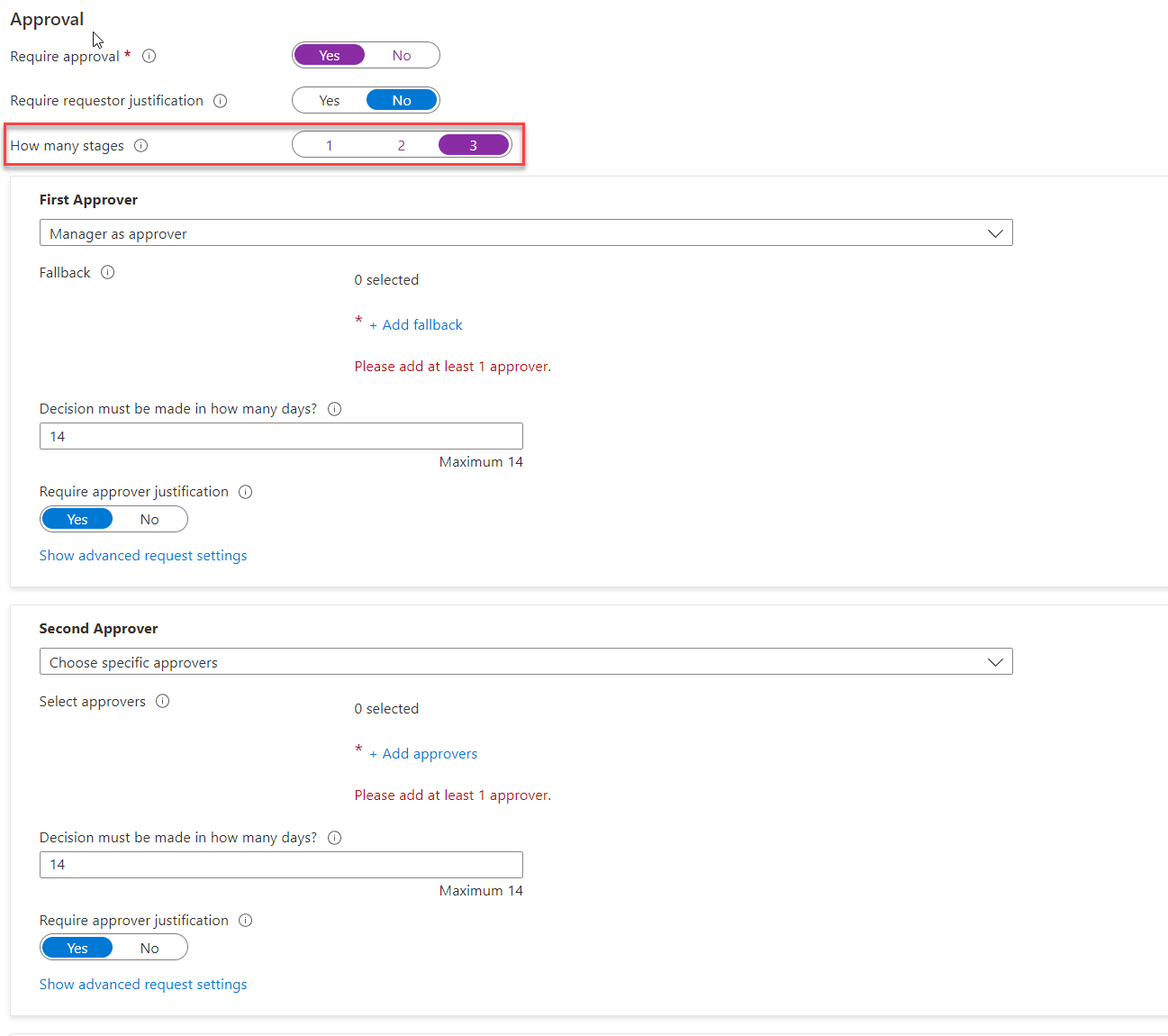 [Read more…] about Azure AD Entitlement Management – three-stage approval process for access packages