If we are in an Active Directory environment, we can use windows DNS services to manage DNS records. This allows us to connect to hosts using their FQDN. When a new host added or when host IP address updated, relevant DNS entries are get updated automatically. Also, the same DNS servers can use to create custom DNS records.
If it is not an Active Directory environment and still wants to use DNS services, we have to use a custom DNS solution. In such a situation most of the time we need to manually add/update DNS records.
So, what about Azure environment? Does the same apply to it?
Azure DNS is a managed DNS solution. We can use it for public DNS records as well as for private DNS records. Using Azure private DNS, we can resolve DNS names in a virtual network.
Azure Private DNS has following benefits,
• No additional servers – We do not need to maintain additional servers to run DNS solution. It is a fully managed service.
• Automatic Record Update – Similar to Active Directory DNS, we can configure Azure DNS to register/update/delete hostname records for virtual machines automatically.
• Support common DNS records types – It supports common DNS records types such A, AAAA, MX, NS, SRV, TXT.
• DNS resolution between virtual networks – Azure Private DNS zones can be shared between virtual networks.
In this demo, I am going to demonstrate how to create an Azure private DNS zone.
For the configuration process, I will be using PowerShell. Therefore, please make sure you have Azure PowerShell module installed. More info about it can find under https://docs.microsoft.com/en-us/powershell/azure/install-az-ps?view=azps-2.6.0
Let's go ahead and start the configuration process by creating a new resource group.
1. Launch PowerShell console and connect to Azure using Connect-AzAccount
2. Then create a new resource group using,
New-AzResourceGroup -Name REBELRG -Location "East US"

In the above, REBELRG is the resource group name and East US is the resource group location.
3. The next step is to create a new virtual network.
$vmsubnet = New-AzVirtualNetworkSubnetConfig -Name vmsubnet -AddressPrefix "10.0.2.0/24"
New-AzVirtualNetwork -Name REBELVN1 -ResourceGroupName REBELRG -Location "East US" -AddressPrefix "10.0.0.0/16" -Subnet $vmsubnet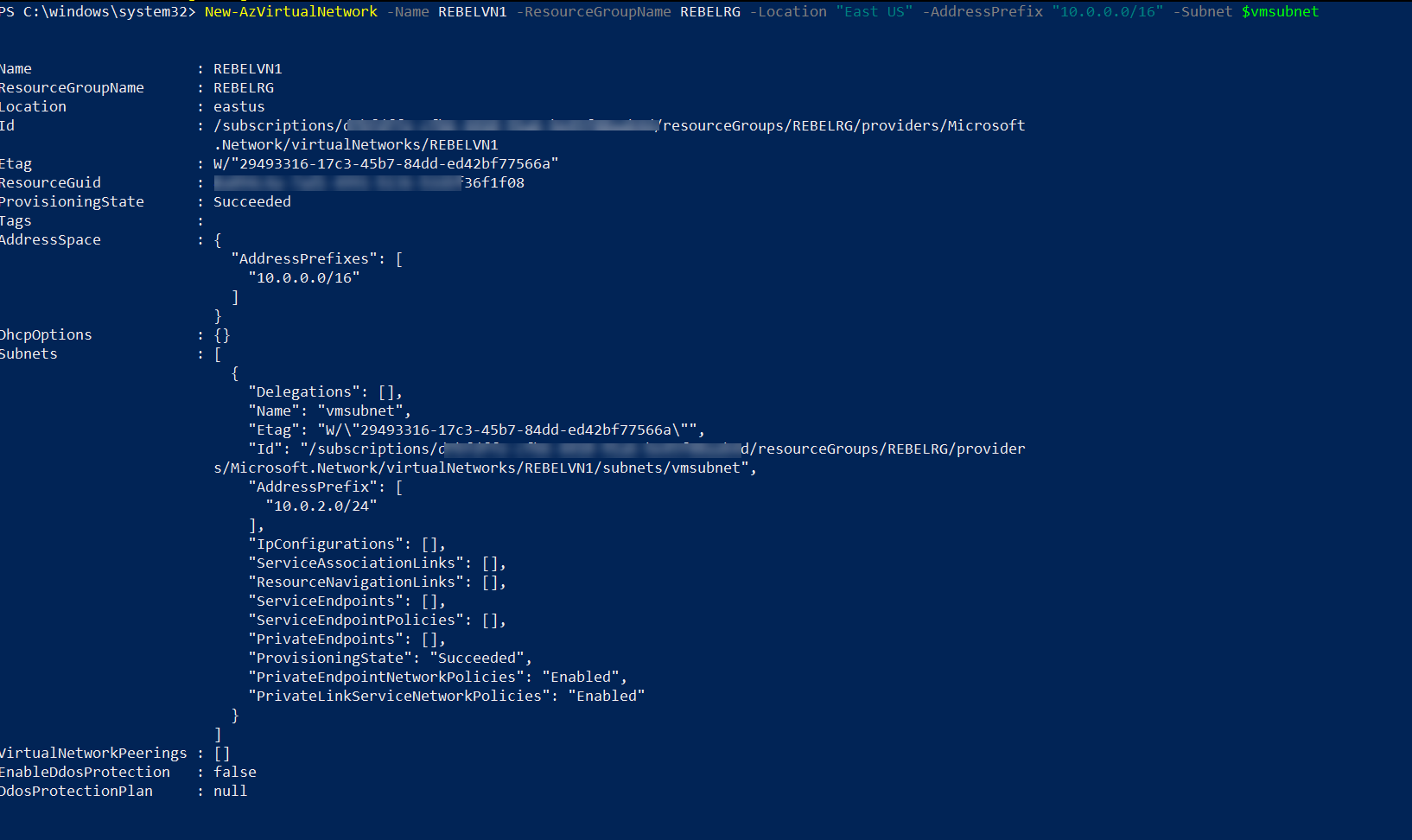 [Read more…] about Step-by-Step Guide: How to configure Azure Private DNS? (PowerShell Guide)