Azure point-to-site VPN means VPN tunnel between end-point & Azure without using corporate firewall. I have already written a complete guide on how to create point-to-site VPN with Azure. You can access it using https://www.rebeladmin.com/2018/07/step-step-guide-azure-point-site-vpn/
The above method includes many different tasks which we need to perform in both azure and on-premise to get it going. With Windows Server 2019, Microsoft introduced Azure Network Adapter which can use to create point-to-site VPN in a straightforward way. In this demo, I am going to demonstrate how we can create a point-to-site VPN using Azure Network Adapter.
This feature currently available via new Windows Admin Center. So, before you start you need to get it running in your environment. In my demo setup, I have a domain joined server which running latest Windows Admin Center (build 1809).
1. Log in to the Server as Administrator
2. Launch Windows Admin Center
3. Click on the relevant server from the list
4. Click on Network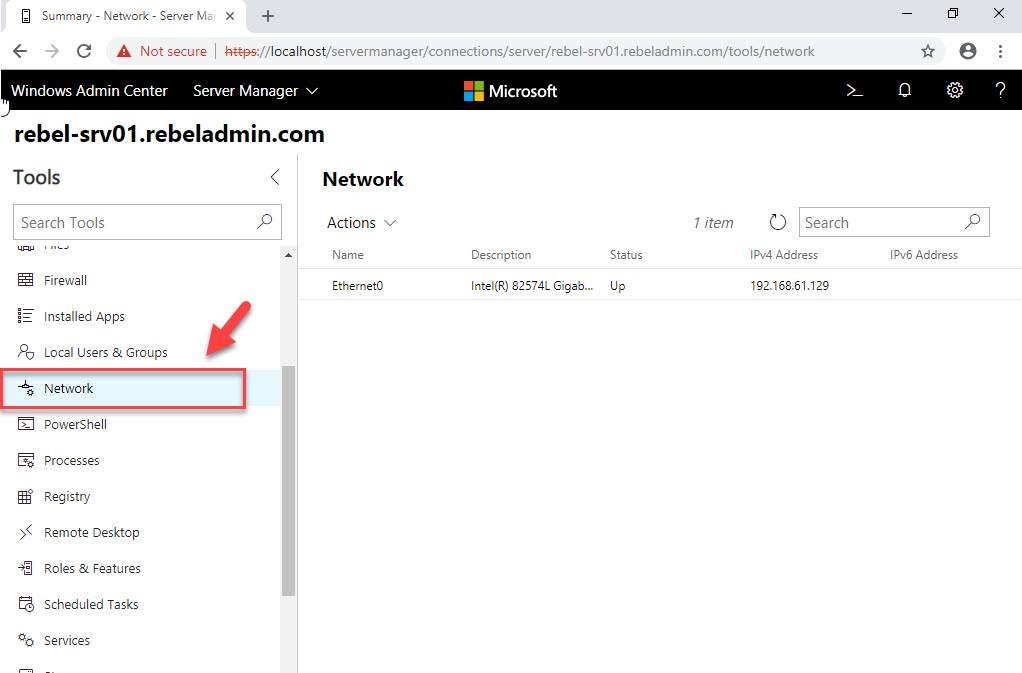 5. Then click on Actions | Add Azure Network Adapter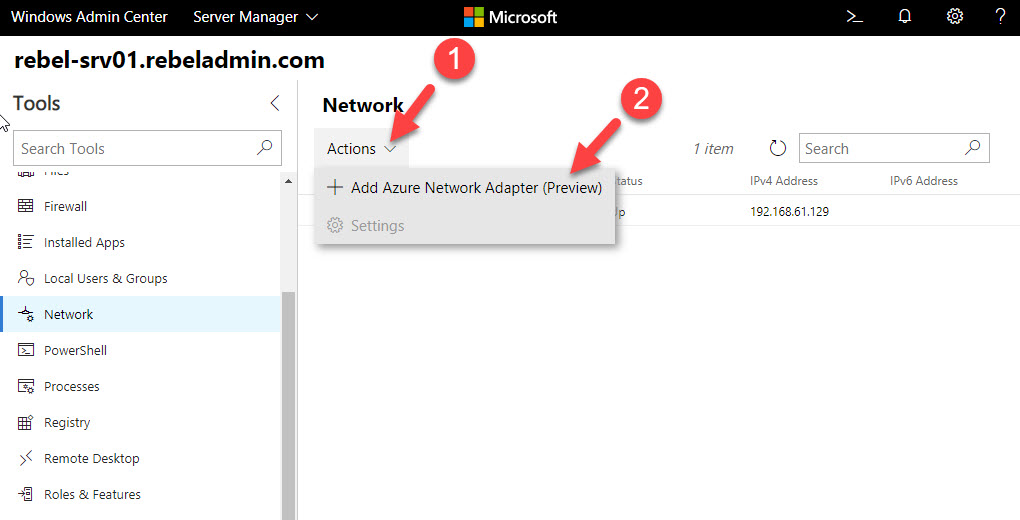 [Read more…] about Step-By-Step guide to create Point-to-Site VPN using Azure Network Adapter in Windows Server 2019