The latency between two servers located in two regions is normally higher than the latency between two servers located in the same data center or the same rack. High latency between application servers has a direct impact on the overall performance of the application. By placing applications servers in the same physical location, we can reduce the latency. When it comes to Azure VMs, we can reduce the latency between servers by placing those in the same Azure region or in the same availability zone. But this doesn't mean the servers are running from the same data center. As Azure grows a region can have multiple data centers. But now with proximity placement group, we can co-locate Azure VMs to the same data center.
The proximity placement group can have stand-alone VMs, VM scale sets or VM availability sets. Once the proximity placement group is created, we can deploy new servers to it or move existing servers to it. It is recommended to use accelerated networking with the virtual machine in proximity placement group to further reduce the latency. Also, if possible, use one VM template for virtual machines in the same proximity placement group. This is because some datacentres only support certain VM SKUs and sizes.
In this demo, I am going to demonstrate how we can create a proximity placement group and deploy a virtual machine to it. I also going to demonstrate how to move the existing virtual machine to the proximity placement group.
For the configuration process, I will be using PowerShell. Therefore, please make sure you have an Azure PowerShell module installed. More info about it can find here.
Create proximity placement group
Let's start the configuration process by creating a new resource group.
1. Launch PowerShell console and connect to Azure using Connect-AzAccount as Global Administrator
2. Then create a new resource group using,
New-AzResourceGroup -Name REBELRG1 -Location "East US"

In the above, REBELRG1 is the resource group names and East US is the Azure region.
3. The next step is to create a new virtual network under REBELRG1 resource group.
$vmsubnet = New-AzVirtualNetworkSubnetConfig -Name vmsubnet -AddressPrefix "10.0.2.0/24"
New-AzVirtualNetwork -Name REBELVN1 -ResourceGroupName REBELRG1 -Location "East US" -AddressPrefix "10.0.0.0/16" -Subnet $vmsubnet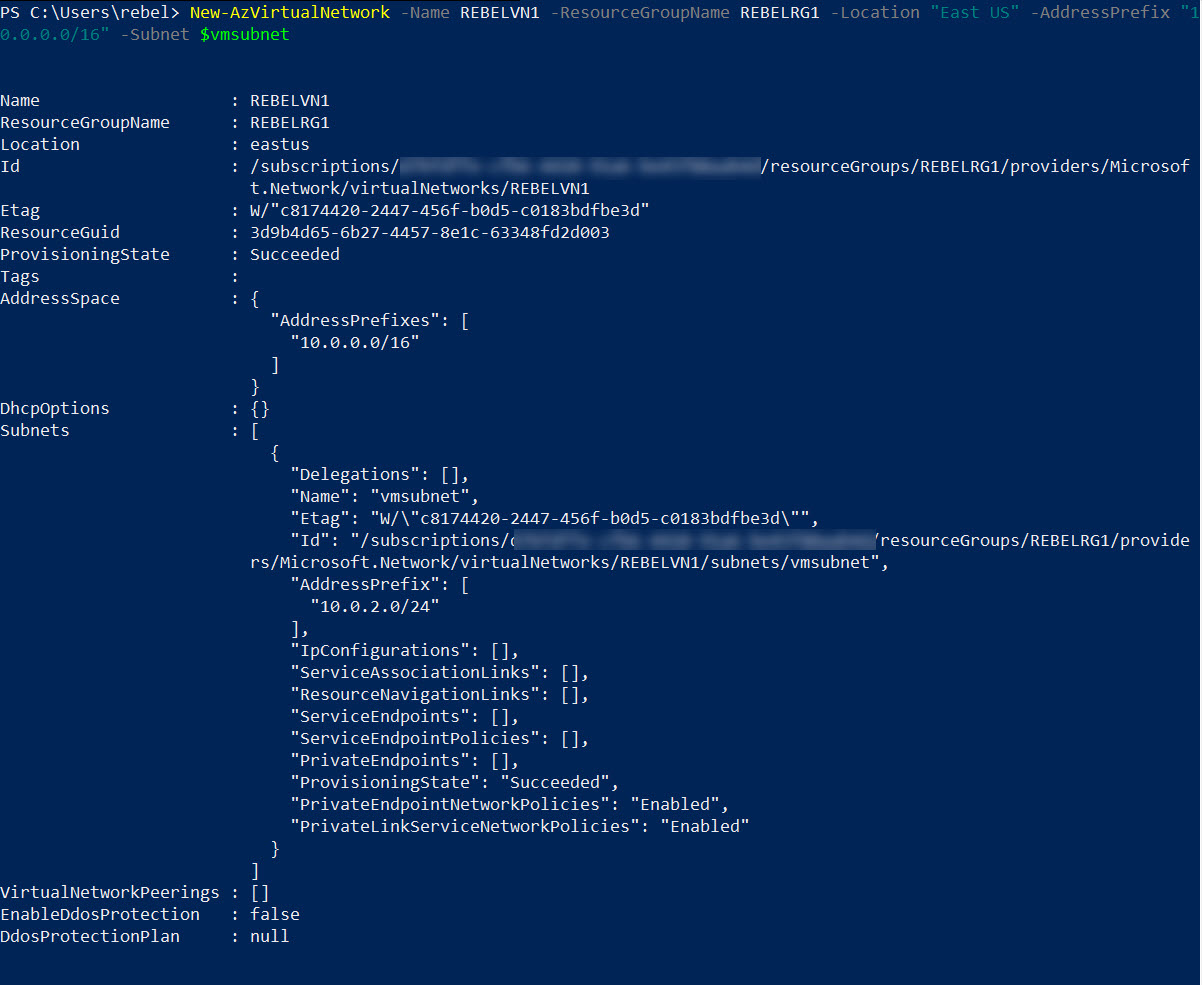 In the above, REBELVN1 is the new virtual network name. It has 10.0.0.0/16 address space. It also has a new subnet 10.0.2.0/24 (vmsubnet) for virtual machines
4. As the next step of the configuration, let's go ahead and create proximity placement group using,
New-AzProximityPlacementGroup -Location "East US" -Name rebelpggrp01 -ResourceGroupName REBELRG1 -ProximityPlacementGroupType Standard

In the above, I created a ppg called rebelpggrp01. The group type is set to standard. [Read more…] about Step-by-Step Guide: Reduce Latency between Azure VMs by using proximity placement group (PowerShell Guide)