"Azure Files" is a managed, cloud-based file share that can access via SMB protocol. Once you create Azure File share it can be accessed from any ware using Windows, Linux or macOS. It can also map as a shared drive to a system. This can be used as a unified, reliable, simple solution to replace traditional file servers.
In the on-premises Active Directory environment, we use NTFS permissions to control access to folders and file shares. If we are replacing traditional file shares with Azure Files, we need a way to manage access permissions to it in a similar manner. This is applicable if these folders are accessed via "Windows Virtual Desktop" or "Domain-Joined Azure VM". Azure File now supports Azure Active Directory Domain Services (Azure AD DS) authentication. Now we can create NTFS access control lists (ACLs) for Azure File Shares to control access permissions in a granular level. In this demo, we are going to look into this new feature in detail.
To test this, we need following,
Valid Azure AD Subscription

Azure AD Domain Services on the Azure AD tenant – We need Azure AD Domain Services enabled for the Azure AD tenant.
Domain-Joined Azure VM – This need to be added to the Azure AD Domain Services
In my demo setup, I already have a managed domain called rebeladmlive.onmicrosoft.com

I also have a domain-joined VM called SRV01 which I will be using for the testing.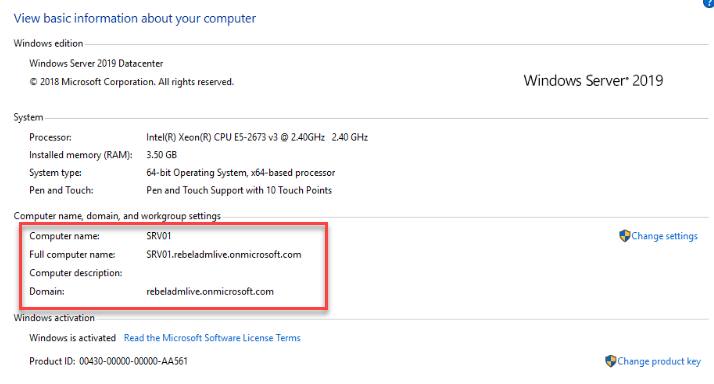 [Read more…] about Step-by-Step guide to enable Azure AD authentication for Azure Files